Hollywood is looking for a dangerous executrix going by the code name: Crushella, who is known for CRUSHING her victims with her incredibly muscular legs. Hollywood is surprised to find , however, that Crushella has found her! Hollywood goes on the attack, punching Crushella in the face, but the powerhouse assassin just laughs. Crushella throws Hollywood down and the pain begins. Crushella grabs Hollywood's head in a vice grip and squeezes tight. Hollywood screams in pain, but there is no escape from Crushella's vicious holds. Once Crushella is done softening Hollywood up, then comes the REAL punishment. Crushella wraps her massively muscular legs around Hollywood, and cranks up the pressure with various scissors. Hollywood screams, begs and struggles, but ultimately succumbs to the lethal executrix known as Crushella!
See this video and many more on Clips4Sale, or
Note that preview clips may have slightly offsynced audio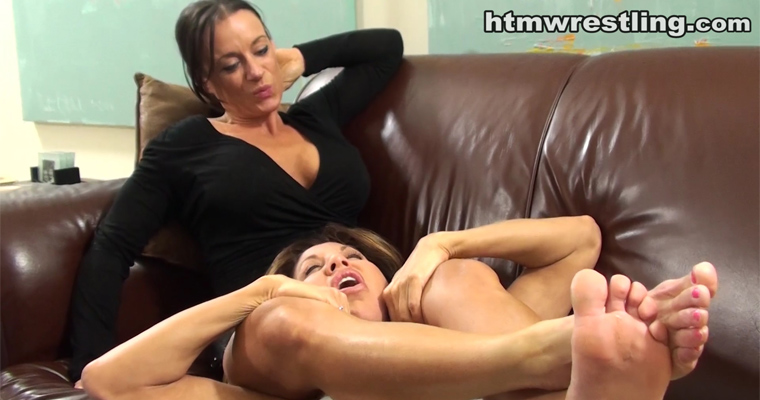 Custom squash scenario featuring Jennifer Thomas as Crushella and Hollywood as the hapless victim!
-
Screenshot Gallery