Darrius is late for a match with Hollywood, again… his punishment? Hands tied behind his back as Hollywood pounds him in the belly! Hollywood beats Darrius, but Darrius manages to slip free and strike Hollywood down. Now Darrius pays Hollywood back, pounding her belly! The two struggle for dominance, trading belly punches, and grappling each other in to wrestling holds for more belly punching. Hollywood is no match for Darrius, though, and finds herself beaten, dominated, and defeated!
See this video and many more on Clips4Sale, or
Note that preview clips may have slightly offsynced audio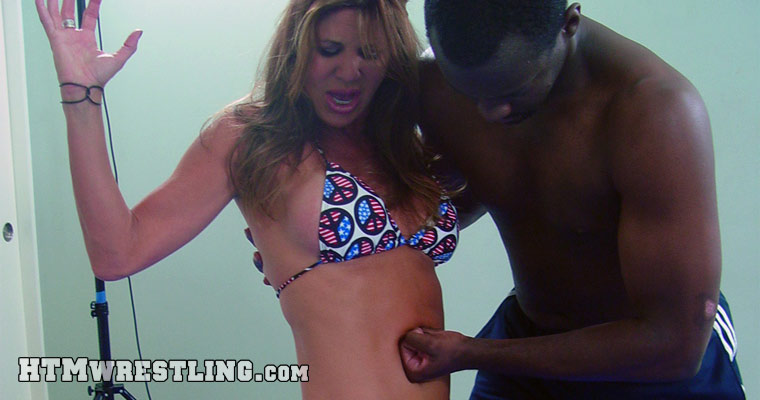 Fantasy belly punching custom clip.
-
Screenshot Gallery