The complete domination of Hollywood! Now that Jennifer has tossed aside her first victim, she has returned to finish off the mastermind behind her attack, Hollywood. First, using superior, brutal strength, Jennifer nearly breaks Hollywood's hands as she screams in pain. Then, she tortures Hollywood's feet. Then, she puts her in a rear naked choke. Then, she crushes her ribs in an overpowering bearhug. Then after a brief break, Jen puts her hands over Hollywood's mouth while sitting on her chest, taunting her. After some more scissoring, a vice grip skull crusher puts Hollywood away for good.
If you love hearing Hollywood scream in pain while completely dominated, you're going to love this video!

or

Note that preview clips may have slightly offsynced audio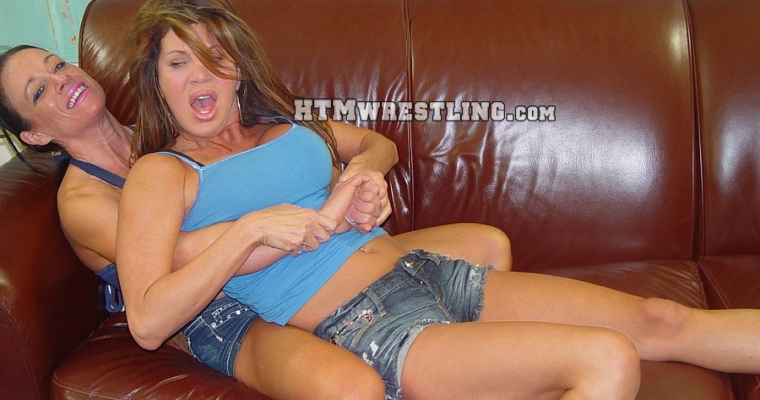 Fantasy wrestling custom squash match domination featuring lots of scissorholds!
Starring: Jennifer Thomas, Hollywood
-
Screenshot Gallery

or