The conclusion of the epic battle between Darrius and Amanda! Darrius comes out at the bell looking ready to finish off his pretty opponent, while Amanda doesn't even seem to know where she is. Darrius knocks her down easily with a combination of seemingly endless hooks. Amanda staggers to her feet, only to be knocked down again and again. Darrius is a good sport, and invites her to take a free shot. She doesn't even come close, and her pounding continues. Body shots, hooks and uppercuts to the chin send her to her knees again and again. One final combo puts out her lights for the 10 count, and Darrius is the winner by knockout!
See it on our Clips4Sale Store, or BUY NOW.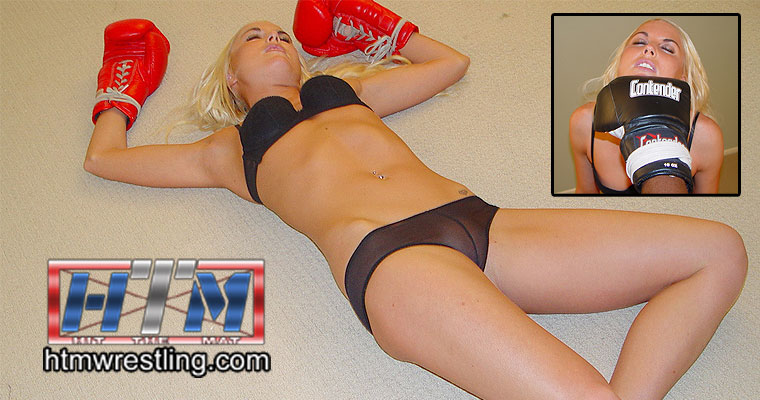 Images from this match also available in high resolution!