Amanda is looking to escape her crazy roommate Jennifer's wrestling abuse. When Jennifer finds out, she's livid! Jennifer restrains Amanda, and begins to squeeze her in a powerful bearhug. Tiny little Amanda is trapped in Jennifer's powerful, muscular arms, begging for release. Jennifer eventually throws Amanda to the ground, only to apply another painful submission hold, a modified Rocking Horse. Cranking back hard, Jennifer threatens to dislocate Amanda's shoulders! Jennifer continues to torment Amanda with various pins and holds, before taking her to the couch in an RNC sleeperhold to put her out. Then she takes the limp Amanda over her shoulder and carries her away!
See this video and many more on Clips4Sale, or
Note that preview clips may have slightly offsynced audio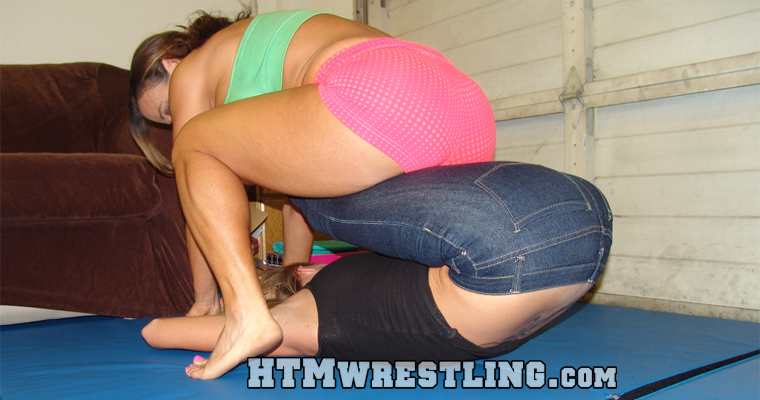 Custom female wrestling squash match in 1920x1080HD MP4
Contact HTM for your own custom videos!
-
Screenshot Gallery