Tap Out Bitch! was a cooperative venture between Hit the Mat and SheWrestles around 2007. The event featured competitive female wrestling with established veteran fighters as well as upcoming names.
00:11 – 03:19 : Julie Squeeze vs Jessica -Both of these ladies are strong, but Julie Squeeze, "The Queen of Squeeze" proves stronger. Once Julie has her legs wrapped around Jessica while also trapped in a headlock, Jessica has no choice but to tap out.
03:24 – 04:12 : Jessica vs Elizabeth – A short match where Jessica overpowers and dominates the smaller Elizabeth rather easily.
04:16 – 07:16 : Amanda vs Jessica – Amanda's got some grappling skills! She holds her own against the larger Jessica, even managing to get her in body and headscissors. But once Jessica locks in a chokehold and takes Amanda's back, Amanda is unable to escape and much tap out.
07:20 – 12:05 : Julie Squeeze vs Rachel – The Queen of Squeeze is a force to be reckoned with, but the fit Rachel takes it to her right away. Rachel is fighting hard, but Julie's size, strength and skill are just too much for her. Once trapped in a headscissor, Rachel tries to fight out but ultimately must tap out to Julie Squeeze.

or

Note that preview clips may have slightly offsynced audio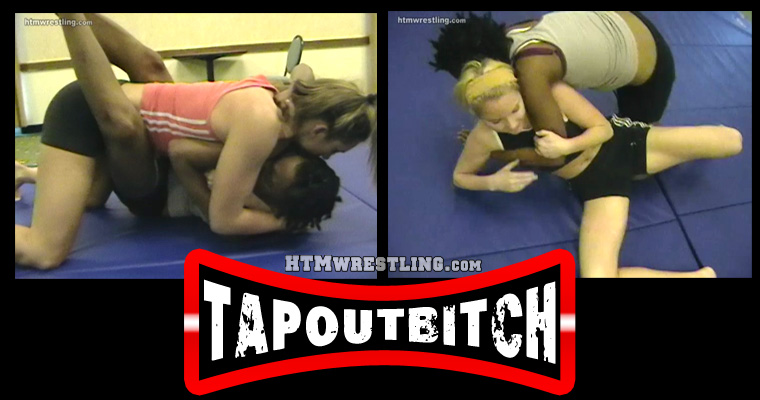 Competitive unscripted female wrestling
- Screenshot Gallery -



or