Allie Parker is back for a mixed boxing rematch with Darrius, to settle the score once and for all.
Darrius attacks Allie right at the start of the round, backing her in to the corner with big head snapping punches that rock her world. Then Darrius pounds Allie's taut belly, knocking the wind out of her. This sets the stage for a completely one-sided male domination mixed boxing beatdown! Allie doesn't stand a chance and can barely throw a punch. Allie spends much of the fight in the corner, or in Darrius's grasp, getting her belly pounded without mercy!
Once Allie is defeated and left laying, we enter a "dream sequence" where Allie Parker is dreaming of herself as the victor! Allie "dreams" of two more mixed boxing rounds, this time where she is the one dominating Darrius, largely with hardcore belly punching, and maybe a low blow or two!
This video features LOADS of belly punching, both maledom and femdom, along with stinging jabs, big head snapping hooks and uppercuts. Allie Parker is dominated one-sidedly for the first half of the video, then "dreams" of her dominating Darrius in the second half.
See this video and many more on Clips4Sale, or
Note that preview clips may have slightly offsynced audio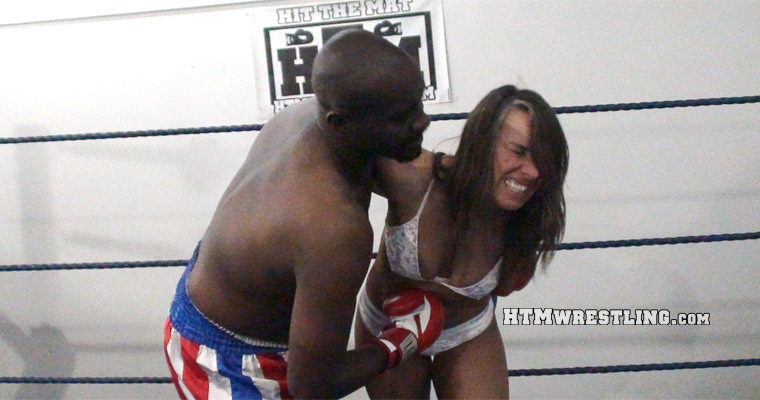 Custom mixed boxing script, contact us for your own!
+ Shop for this video and more on Clips4Sale +, or
- Screenshot Gallery -




Want more of Allie Parker vs Darrius?