Love vintage style, big puffy boxing gloves? How about the sexy lingerie foxy boxing from 1970s magazines? Allie "Punch Em Out" Parker and Dez "Destruction" Desire clash in the new old school Lingerie Boxing Classic! Dez Desire is an absolute tower of power, and Allie Parker is a feisty little spitfire. Will Allie be able to chop down the statuesque Dez, or will Dez jab Allie in to oblivion? Big, head snapping punches and pummeling belly beatings are sure to follow, and the loser will be used for a human punching bag!
See this video and many more on Clips4Sale, or
Note that preview clips may have slightly offsynced audio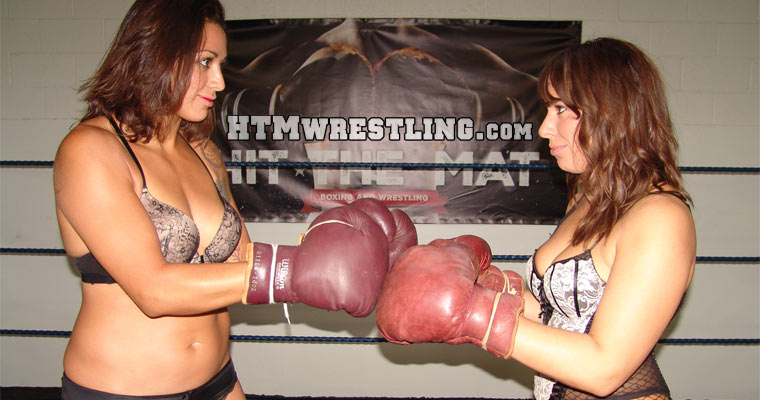 Fantasy foxy boxing in lingerie starring Allie Parker and Dez Desire
Spoilers: Allie Parker wins and Dez Desire is used for a boxing bondage human punching bag!
-
Screenshot Gallery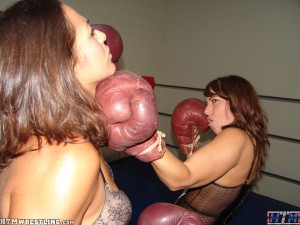 Vintage Foxy Boxing Photo Gallery (10 pics)