The Lingerie Boxing Championships continue! Allie "Punch Em Out" Parker destroyed Dez Desire when they duked it out, and now "Spicy" Samantha Grace steps through the ropes. Sam comes from a long line of foxy boxing champions, and shows "Sweet Cheeks" Allie no respect! It's a big glove, big swinging, head snapping and belly beating 4 round boxing bout, and the loser will have to "toughen up" as they get bound up as boxing bag on defeat.
See this video and many more on Clips4Sale, or
Note that preview clips may have slightly offsynced audio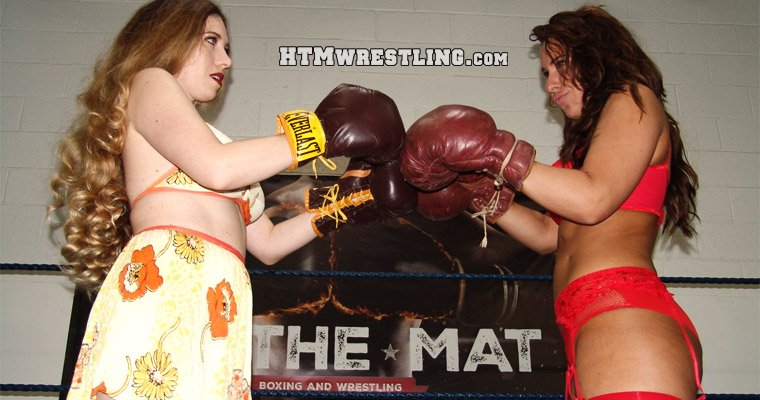 Fantasy foxy boxing in lingerie starring Allie Parker and Samantha Grace
Spoilers Allie Parker wins!
-
Screenshot Gallery
Photo Gallery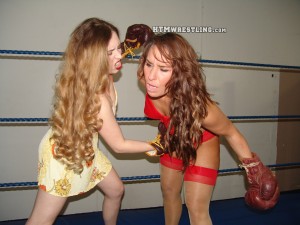 12 HQ Lingerie Boxing Photos
This fetish foxy boxing features:

Lingerie Boxing, Big old school vintage boxing gloves, belly punching, head snapping, hair whipping, fantasy boxing, Allie Parker boxing, Samantha Grace boxing