Jade returns to HTM for the first time in the new studio! Jade takes on Nicole Oring in an oil wrestling custom, the first oil wrestling match at HTM in a long time. Both ladies oil themselves up in their tiny bikinis, and the fight is on. Nicole's wrestling background gives her an early advantage, and Jade's pigtail braids seem to be a disadvantage for Jade! Nicole pulls on Jade's hair and mocks her while she's trapped in holds. But the feisty Jade fights out and shows she will not be dominated easily. The two roll around in the oil and fight for dominance, each winning a few falls, but Jade ultimately succumbs to Nicole's wrestling skills. Then gets her hands and feet bound for good measure!
See this video and many more on Clips4Sale, or
Note that preview clips may have slightly offsynced audio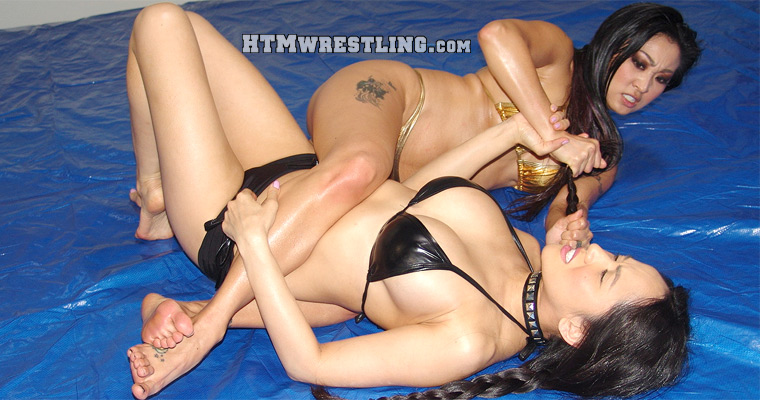 Fantasy oil wrestling custom video. Contact us for your own wrestling custom!
Picture gallery:

Photo gallery: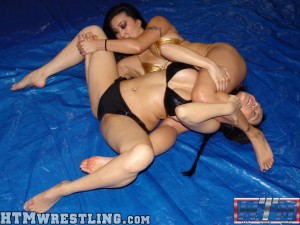 16 Photos Jade vs Nicole Oil Wrestling