One of HTM's very first custom videos, shot back in 2003! Originally released as HTM-7 series, this video contains all parts in one download at a higher bitrate. Original description:
These two gals Jade Jolie and She-ra are very hot Go-Go dancers, who try their hand at wrestling. They are newbies, so their skill is minimal, but they go after each other. Both girls are trying to knock each other out. More of a catfight then a hard-core wrestling match, both girls go back and forth until one is put out. What they lack in skill, they make up for in the looks department. If you like knockouts like our custom customer that wrote the script for this match, then this is for you!
Featuring hair pulling, iron claws, body scissors, RNC sleeper holds, headscissors, and a final KO ending with She-Ra using…"The Rag" with a conspicuous solution…on Jade leaving her KO'd and defeated.
Special discount on this combined download! 34 mins of fantasy female wrestling action for $19.99!

or

Note that preview clips may have slightly offsynced audio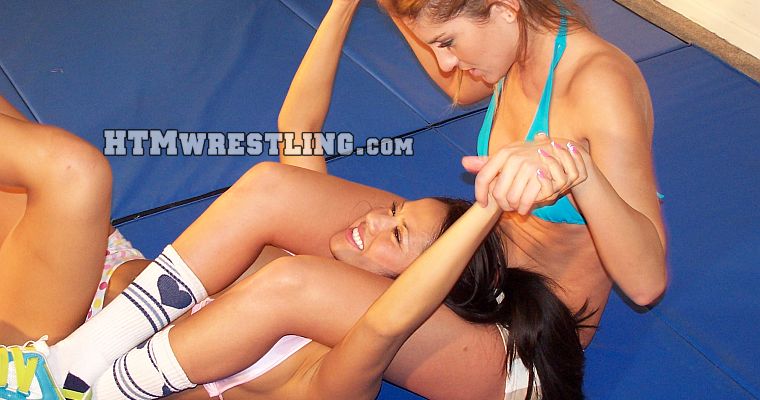 Fantasy female wrestling custom video
- Screenshot Gallery -



or