Jade and Natasha have both come to the "tutor"'s house for some private lessons. Clad in their school uniforms, both sassy brat girls are looking for a fight. They go to the "wrestling" room and are quickly on top of one another. Natasha takes control of Jade, applying holds and even pulling her pigtailed hair! Jade isn't going down without a fight, though, and Natasha finds out Jade give as good as she gets. The trash talk is almost non-stopped, and a frustrated Natasha even tries to hit Jade with a book! Jade is unwilling to give up, and finally Natasha washes her hands of her and storms out of the room. But Jade isn't letting her go yet! Part 1 of 2.
See this video and many more on Clips4Sale, or
Note that preview clips may have slightly offsynced audio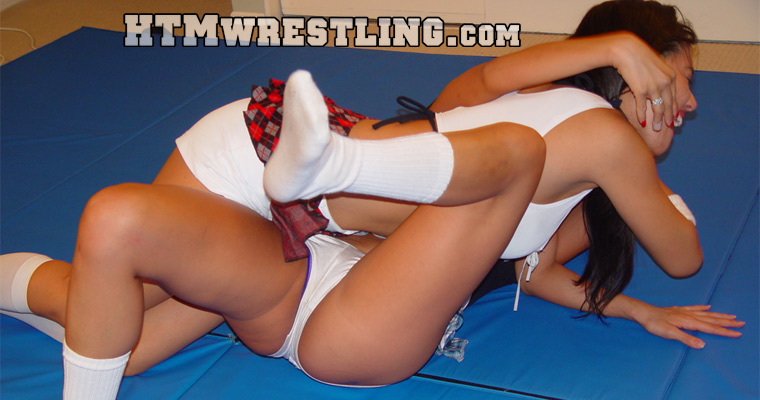 Female wrestling custom script featuring Jade and Natasha in "school girl" miniskirt outfits.
-
Screenshot Gallery