Starting right after their first match in 2010( Hollywood vs Masked Mauler HTMC28 ), Hollywood is nursing her sore feet and toes after Mauler stomped on them and illegal small manipulation holds. Mauler comes back for more trouble, but Hollywood takes him down grabs his feet and starts…tickling! Hollywood puts him through various leg holds that keep the soles of his feet available for her to tickle and play with. Mauler is at Hollywood's mercy!
Featuring: Closeups of feet, foot tickling, mixed wrestling holds, female domination

See it on our Clips4Sale Store, or BUY NOW for $16.99.

Note that preview clips may have slightly offsynced audio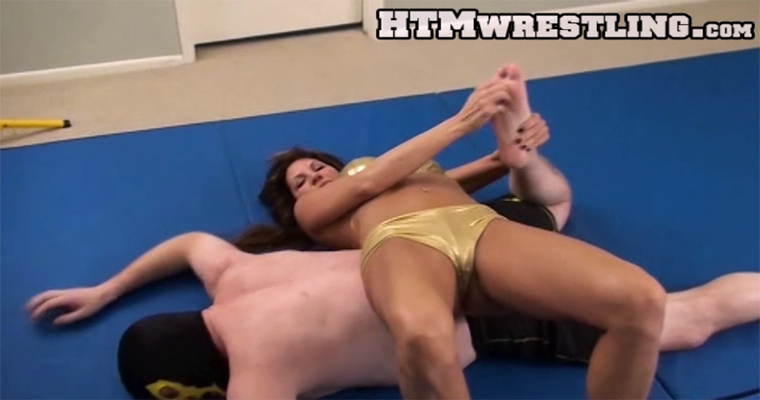 Mixed tickle wrestling female domination – Woman tickling man
2022 update – Link goes to 720p version