Akira Lane and Darrius face off in a mixed wrestling match! Akira comes at him right away, thinking she's a big shot. Akira seems to have the upper hand for the first few minutes, but a big chokeslam from Darrius turns things around. Not long after, he takes her top off! Akira is fighting back, but Darrius has the size and strength advantage. He overpowers Akira time and time again, has her in a variety of holds, lift and carries, showing just how weak and helpless she is in comparison. Male domination mixed wrestling with a focus on lift and carry. Akira Lane is getting manhandled!
See this video and many more on Clips4Sale, or
Note that preview clips may have slightly offsynced audio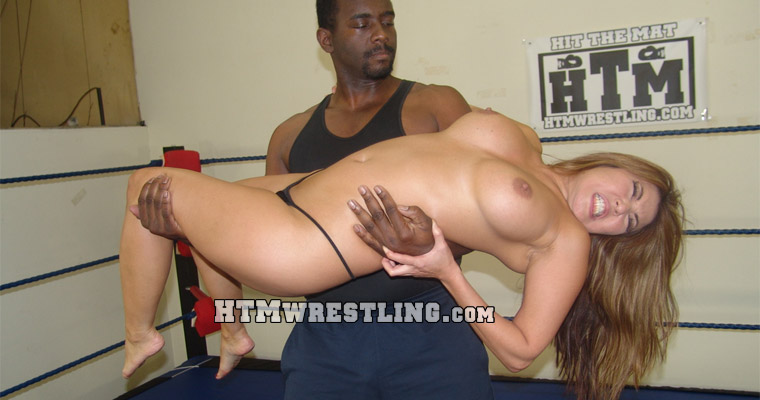 30 mins of mixed wrestling/lift and carry action for $16.99!
Custom script, get yours at hit_the_mat@yahoo.com!
See this video and many more on Clips4Sale, or
Screenshot Gallery -

Tags:
Akira Lane
,
Darrius
,
Maledom
,
Topless
**
View directly on CLIPS4SALE to use the Shopping Cart function!

Please note! Prices listed here are BEFORE any applicable local taxes are applied.
---
Related Videos
---
---