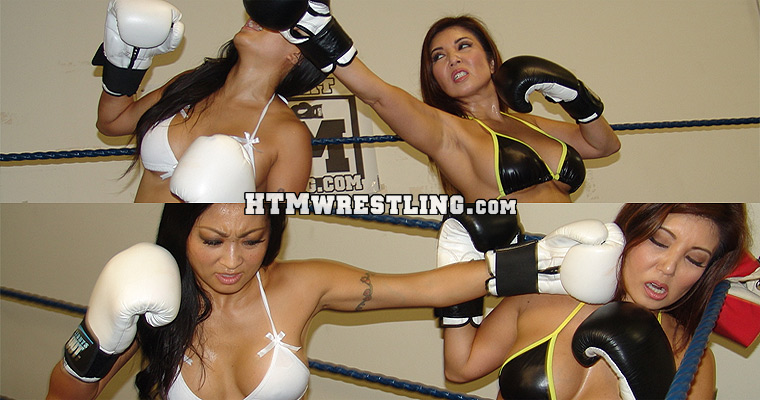 We fade in to Akira Lane squeezing Nicole Oring out in a wrestling match, and Nicole wakes up pissed. Nicole immediately challenges Akira to a boxing match. It's best of 3, and when a knocked down fighter can't rise back up, the winner will pin her with a schoolgirl pin and flex. Akira Lane starts off strong, perhaps Nicole underestimated her? It's a close fight but as time goes on, skill and conditioning have things clearly in Nicole's favor. Nicole is enjoying beating up Akira, and lets her keep getting up just so she can punch her some more until the final knockout. Nicole is your winner!

Fantasy foxy boxing
Spoiler: Nicole Oring defeats Akira Lane by knockout


Note that preview clips may have slightly offsynced audio


Tags: Akira Lane, Nicole Oring

**View directly on CLIPS4SALE to use the Shopping Cart function!

Please note! Prices listed here are BEFORE any applicable local taxes are applied.

---
Related Videos
---