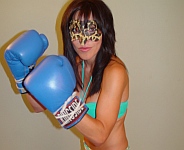 Victoria Video Archive - Hit the Mat
---
3 Videos With Victoria - Pages offer free video previews!
Sort by: Date (NEW-default) - Date (OLD) - Title (ASC) - Title (DESC) - Random (Surprise Me!)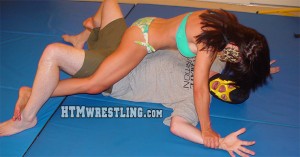 Victoria and the Masked Mauler clash on the mats and fight to see who is the best. Victoria is even stronger than she looks, constantly overpowering the Mauler and fighting her way out of his holds. Victoria is hungry for the win, and shows the Mauler no mercy!

See this and more on Clips4Sale Store, or BUY THIS CLIP NOW for $9.99. – - Preview Clip / Full Description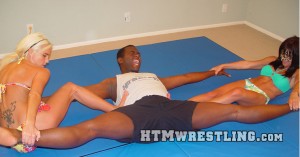 Darrius thought he could beat two girls in a wrestling match at once. He thought very, very wrong!
See it on our Clips4Sale Store, or BUY NOW for $10.99. – - Preview Clip / Full Description

This sexy female wrestling catfight pits the blonde Amanda against the masked Victoria. Two fit, sexy muscular females clad in bikinis. Both girls are experienced in semi-competitive grappling, and it shows! Strong scissorholds, chokes and holds dot this wrestling match.
Status: Unknown

See more Victoria videos