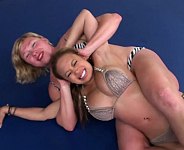 Squash Match Video Archive - Hit the Mat
Wrestling one sided beatdowns!

---
62 Videos With Squash Match - Pages offer free video previews!
Sort by: Date (NEW-default) - Date (OLD) - Title (ASC) - Title (DESC) - Random (Surprise Me!)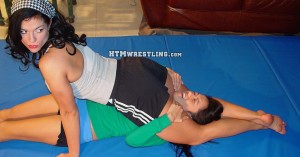 Jade comes home from a day of shopping to find a pissed of Frankie Z waiting. Jade took Frankie's car, and Frankie missed her workout. Jade doesn't seem to care, and Frankie makes her pay for her carelessness. Frankie gets her workout putting Jade in a variety of wresting holds and locks.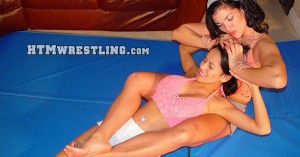 Jade challenges Frankie to a submissions match. Both girls give a prefight interview talking about the pain they plan on inflicting on each other. This brutal catfight goes on for ages with one girl being completely dominated!
See more Squash Match videos