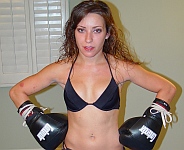 Pandora Video Archive - Hit the Mat
Pandora

---
1 Videos With Pandora - Pages offer free video previews!
Sort by: Date (NEW-default) - Date (OLD) - Title (ASC) - Title (DESC) - Random (Surprise Me!)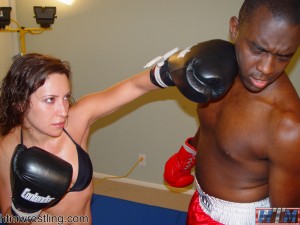 We start off this mixed fighting match with both boxers warming up very close to each other; you can feel the intensity as they mentally prepare for the fight. Pandora suddenly smiles as she quietly asks him if he is ready to be busted up. Darrius, unimpressed tells her that he's heard it all before.
Status: Active

See more Pandora videos