Two hot boxing babes in a fantasy fight looking to beat the hell out of each other! The blonde pornstar with the perfect body, Randy Moore in a skimpy green bikini vs longtime veteran and still kicking ass Hollywood. Not too much finesse here, just the desire to brawl and beat the other in to submission. Lots of belly punching, corner domination, knockdowns and sexy "suffering".
Watch both Randy Moore and Hollywood take turns dominating, working each other over mercilessly with belly punches in the corner, head snapping hooks and uppercuts. Foxy boxing fans don't want to miss this one!

or

Note that preview clips may have slightly offsynced audio
Spoiler: Busty blonde Randy Moore wins this foxy boxing slugfest by knockout!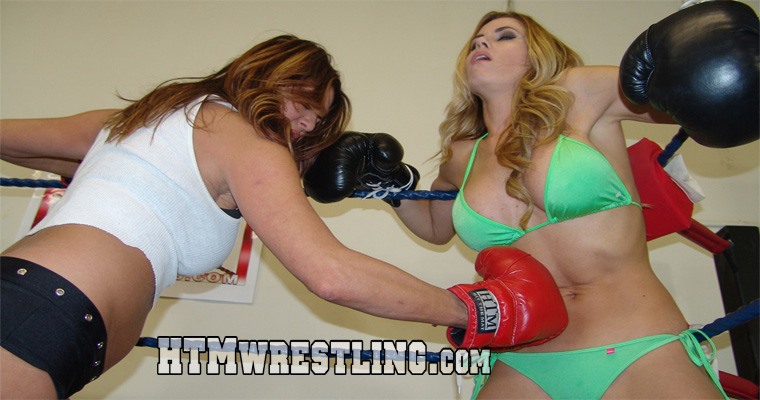 Foxy Boxing Screenshot Gallery

or