Mixed boxing brawl featuring the 5'02″ Ashlee Graham vs the 6'2″ Darrius.
Ashlee starts off getting her ass kicked, but then Ashlee takes off her top and uses "bounce" to mesmerize Darrius and what do you know…it's super effective! Despite being a foot shorter, Ashlee is now able to mount and offense and score some knockdowns, but it's one hell of a back and forth fight.
Remember the timecodes 06:07 and 16:19. Especially 16:19.
After the 16:19 maneuver, Ashlee takes control and chops Darrius down to size, and ends with a little victory dance.
Included is an alternate maledom ending at 22:27 where Ashlee is dominated and defeated.



or

Note that preview clips may have slightly offsynced audio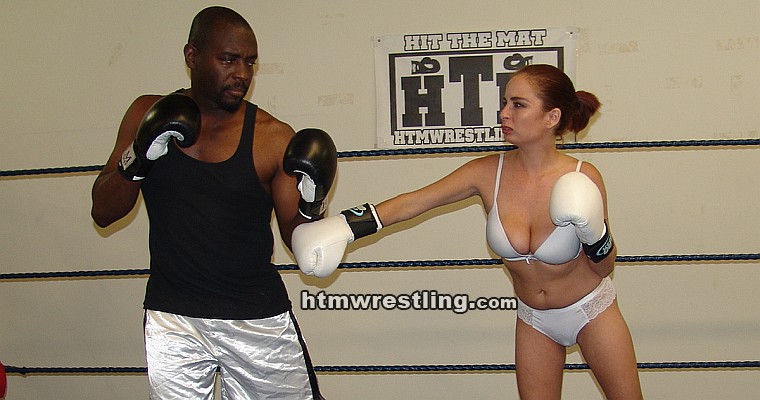 Fantasy mixed boxing
- Screenshot Gallery -



or