Allie Parker and Samantha Grace are looking to settle their beef in the boxing ring! Sam claims that Allie is a slut stole her boyfriend, and Allie says he willingly left. This one is personal with as many insults being thrown back and forth as punches! Allie seems to set the pace for the match, dominating Sam with LOTS of belly punching, and has her crawling to the corner by the end of the first round. It won't be an easy fight for Allie though, as the raging Sam fires back with her own head snapping shots and pounding belly punches. Who will come out on top?
See this video and many more on Clips4Sale, or
Note that preview clips may have slightly offsynced audio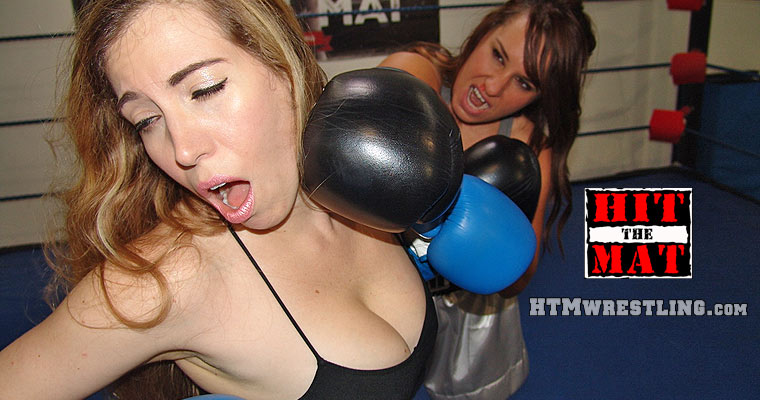 Fantasy custom female boxing match.
Fantasy female boxing featuring Allie Parker in the white trunks and Samantha Grace in the blue.
SPOILERS: Double KO
Contact us for your own boxing custom!
+ Shop for this video and more on Clips4Sale +, or
Screenshot gallery -