"Muhammad" Allie Parker is taking on Rusty, and says he's never faced anyone like her. Allie proves to be a pack of dynamite, as she begins rushing down Rusty furiously, hoping to overwhelm him with offense. Allie may have taken down past male opponents with her wild aggression, but Rusty's skill and athleticism are well beyond what she has previously faced. Rusty opens her up and knocks her down with some well placed counters, then Allie finds herself trapped in the corner of the ring and tries to cover up. Allie renews her assault, and throws caution to the wind trying to knock Rusty out. You can see the bad intentions in her punches, and she even throws in a few low blows! As Allie's forceful punches are deftly dodged, blocked and parried by Rusty, his counter punching once again opens her up and wears her down. Allie keeps trying to go back on the offensive, swinging with as much effort as she can muster. Her frustration is evident, as her swings continue to get wider, and more easily punished. Allie's body is torn up with quick, stiff shots and her head snapped repeatedly by jabs, hooks and uppercuts. Allie Parker's destruction culminates with a big left hook sending her to the canvas for the knockout, then Allie wakes up to find herself tied to the heavy bag! Allie is used as a punching bag for her defeat, adding even more humiliation.
See this video and many more on Clips4Sale, or
Note that preview clips may have slightly offsynced audio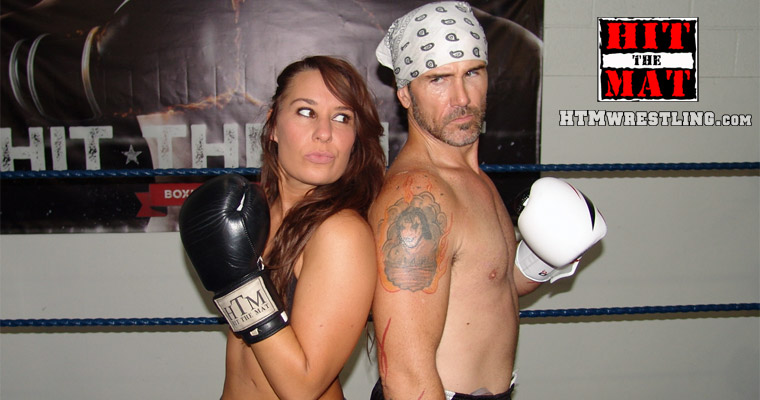 Includes the initial warmup round bonus footage.
Fantasy damsel in distress mixed boxing.
1920x1080HD
+ Shop for this video and more on Clips4Sale +, or
Screenshot gallery -

---
Photo gallery -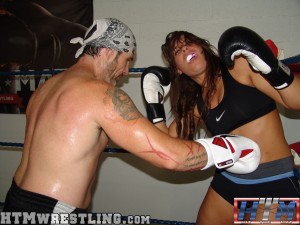 Allie vs Rusty Boxing Photo Gallery (20 pics)
+ Shop for this video and more on Clips4Sale +, or


This boxing video features: Allie Parker destroyed, Mouthpieces, Boxing Ryona, Headsnaps and hair whips