Allie Parker and Ray Lyn make their debut on Hit the Mat video! "Sugar" Ray Lyn has a bubbly and flamboyant style, while "Muhammad" Allie Parker is all business. It's a clash of styles and gloves as these ladies fight for dominance. They trade lots of body shots and head snapping punches. Allie seems to be losing ground as the fight goes on, and Ray attempts to add MORE injury to insult by biting Allie's ear! This enrages Allie, who goes after Ray with a fury and makes her pay. Allie beats Ray around the ring, until the final uppercut puts her out of the fight. Your winner, Allie Parker!
See this video and many more on Clips4Sale, or
Note that preview clips may have slightly offsynced audio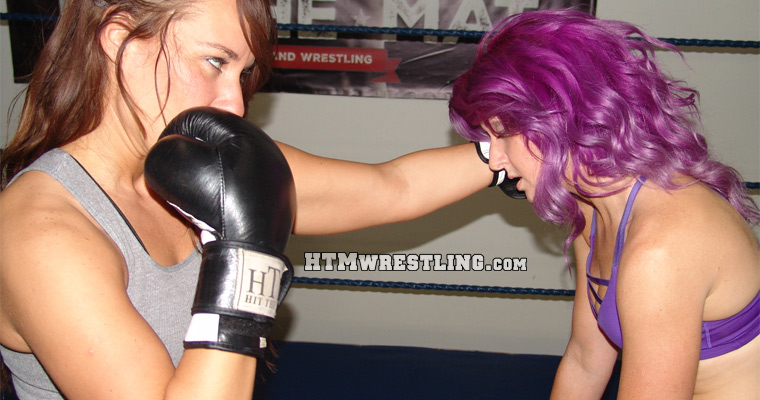 Fantasy female boxing in 1080HD. (Non-topless)
Muhammad Allie Parker vs Sugar Ray Lyn!
+ Shop for this video and more on Clips4Sale +, or
Screenshot Gallery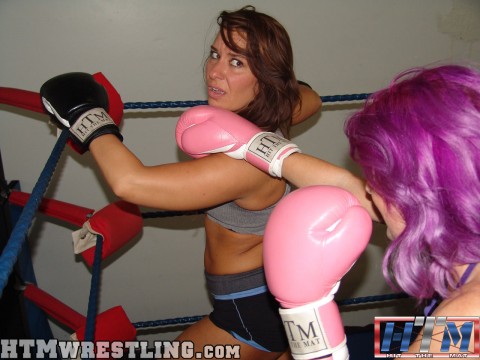 Photo Gallery Allie vs Ray Boxing (16 pics)
+ Shop for this video and more on Clips4Sale +, or