Duncan "The Photographer" has bad news for Nicole. Her opponent couldn't make it, so the match is off with no pay for her. Nicole objects, and challenges Duncan to a mixed wrestling match for the money. Duncan accepts, and the fight is on! Duncan immediately takes control of Nicole, much to her surprise. Nicole is struggling to stay in the fight, and is barely able to mount any kind of offense. Nicole gets dominated for a good 90% of the match! Bearhugs, camel clutches, sleeperholds and various chokes just to name a bit of the torment Duncan puts Nicole through. Part 1 of a 3 fall match.
See this video and many more on Clips4Sale, or
Note that preview clips may have slightly offsynced audio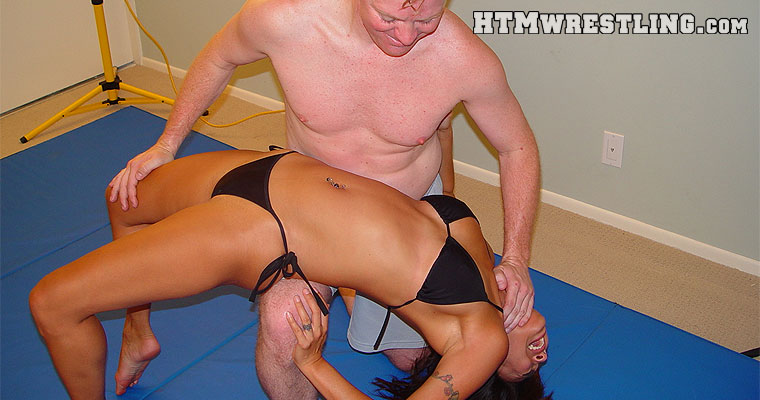 Shot in 2008, fantasy mixed wrestling maledom.
See this video and many more on Clips4Sale, or
Screenshot gallery-

Tags:
Duncan
,
Maledom
,
Nicole Oring
**
View directly on CLIPS4SALE to use the Shopping Cart function!

Please note! Prices listed here are BEFORE any applicable local taxes are applied.
---
Related Videos
---
---