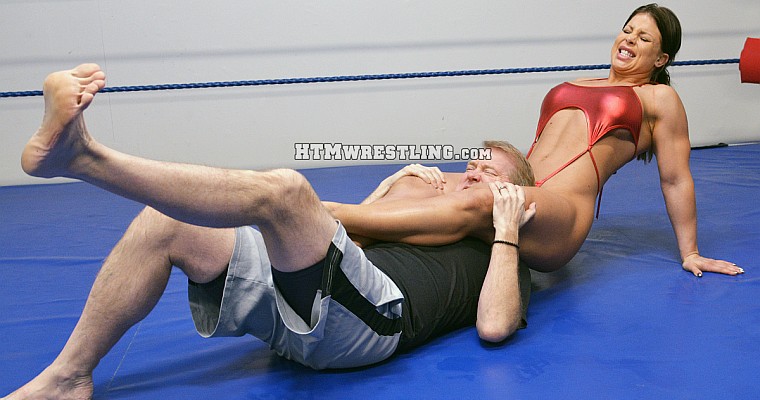 Sheena returns to Hit the Mat, this time in the HTM ring to take on the returning Duncan! What follows is a complete and brutal ass kicking, with Duncan turning bright red from the pain and pressure of Sheena's powerful holds. Kicks, scissors, submissions, lifting him up like a rag doll, it's a complete femdom squash! Sheena mocks and humiliates Duncan, leaving him tapping and begging for the beating to stop. But as she has her foot on his neck and declaring victory, Duncan challenges her to a boxing rematch! Next time…



- Wrestling Screenshot Gallery -



Fantasy female domination mixed wrestling in 1920x1080HD MP4

-

Photoset available! Sheena vs Duncan Mixed Fight Pics on Gumroad


Note that preview clips may have slightly offsynced audio


Tags: Duncan, Femdom, Sheena

**View directly on CLIPS4SALE to use the Shopping Cart function!

Please note! Prices listed here are BEFORE any applicable local taxes are applied.

---
Related Videos
---