Jade has been talking to Jennifer's man, and now she's going to pay! Jennifer punishes and humiliates Jade with bearhugs and some rather creative holds and scissors to make Jade suffer and beg for mercy. Match 3 of a 4 video custom set.
See this and more on Our Clips4Sale Store, or BUY NOW for $11.99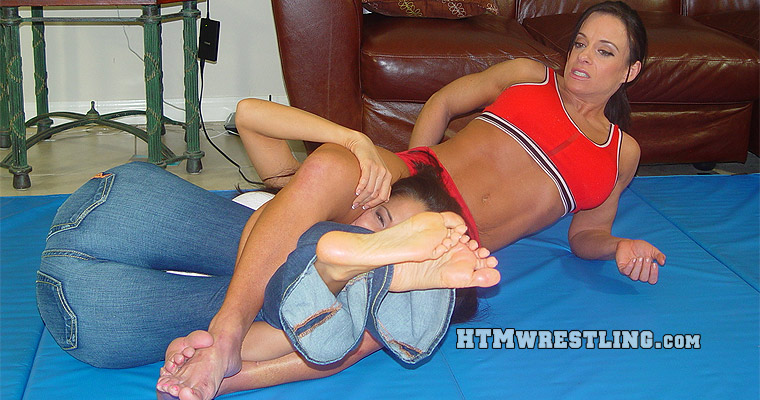 Scissorhold Female Wrestling, fantasy domination and humiliation. Cheerleader vs Wrestler and the Wrestler wins!
See this and more on Our Clips4Sale Store, or BUY NOW for $11.99