Frankie and Onyx are posing for an upcoming photoset, when Onyx states that she could get out of the scissor hold Frankie has her in. The photographer, not really caring, tells Frankie that her scissors need to look more real for his pictures. Frankie, slightly annoyed, tells him that her scissors are the best in the business, Onyx starts to argue the point, when the photographer makes a fatal mistake, and says he doesn't care because it is all FAKE! Both girls get pissed, and in trying to decide who has the best scissors, make the photographer the judge, by trying to knock him out. They take turns putting him in there best holds while taunting him, and each other. Finally, they gang up on him and both put the squeeze on him until he is out. Now each thinks the other put him out challenge each other to a knock out scissor match to see who is truly the best.
or
Note that preview clips may have slightly offsynced audio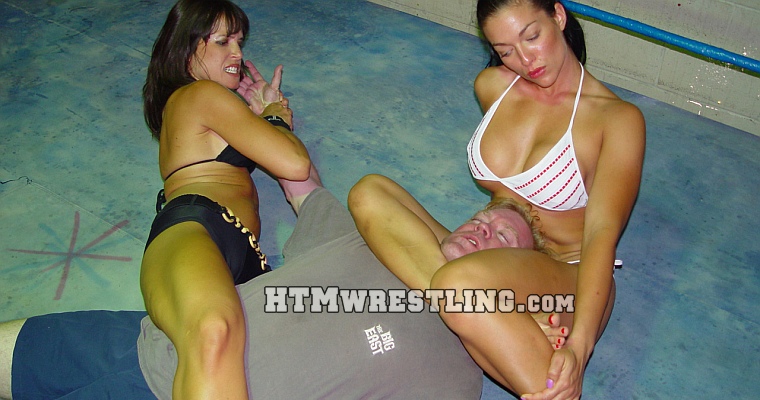 Image Galleries
:
Tags:
Duncan
,
Femdom
,
Frankie Z
,
Onyx
Please note! Prices listed here are BEFORE any applicable local taxes are applied.
---
Related Videos
---