Crystal is back at Hit the Mat, and you won't find her anywhere else! Looking good as ever and constantly training, Crystal wants to test out the strength of her legs. After a close up view of her stretching and oiling up, the returning Masked Mauler is revealed to be Crystal's scissorhold testing dummy. Crystal wraps her strong legs around him with authority and proceeds to put on the pressure. Crystal's training has paid off as she puts the Masked Mauler in loads of pain with various scissors, holds and pins. What a squeeze! With her powerful thighs, she knocks him out cold. Goodnight, Mauler!

or

Note that preview clips may have slightly offsynced audio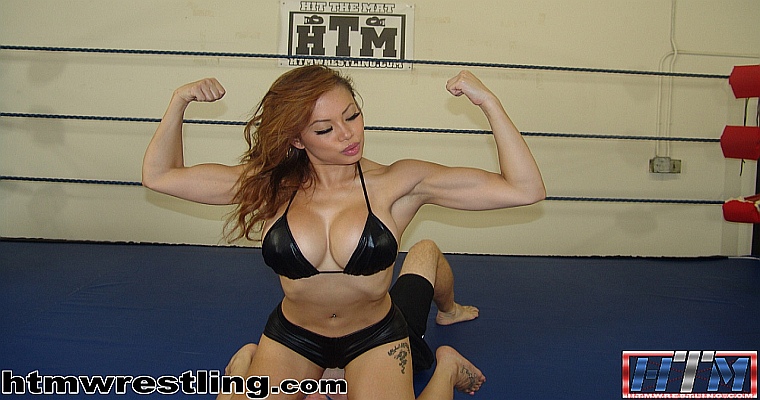 Femdom mixed wrestling! Petite but strong Crystal dominates a man in mixed wrestling. Female muscle legs squeeze him in scissors.
Screenshot gallery -


or

Alternate Title "Crystal's Powerful Legs"

2022 update! Link goes to remastered 1280×720 version