Crystal is chatting on the phone about a recurring nightmare that continues to haunt her. One in which a muscular female wrestling who looks suspiciously like Jennifer Thomas, comes in to her apartment and crushes the life out of her with brutal, unending bear hugs. Crystal lays down for a nap, and is immediately stricken by the bearhug terror. The muscular monster torments helpless little Crystal with front and back bearhugs, even lifting her off the ground while squeezing her.
Crystal finally awakens, and the bearhug monster is gone. Or…is she?? The monster attacks and Crystal once again finds herself being crushed by overpowering bearhugs. Will the nightmare ever end??

or

Note that preview clips may have slightly offsynced audio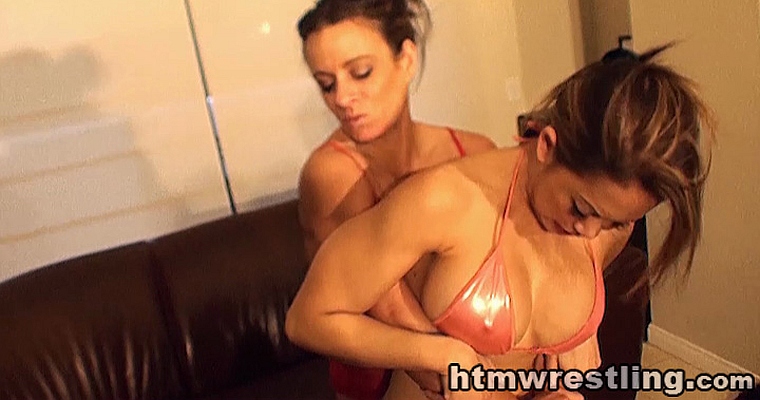 Fantasy female wrestling with a focus on bearhugs, custom video.
- Screenshot Gallery -



or