Evil Jennifer is tired of Agent Crystal foiling her plans, so Jennifer devises a plot to take Crystal out of the picture. She sprays one of Crystal's tops with a special solution that causes it to constrict around Crystal's body, activated by her body heat. The more Crystal struggles, the more she is crushed and constricted! Crystal falls right in to Jennifer's trap, tries to fight out but only ends up in deeper dismay as the dress crushes the breath out of her. Jennifer piles on the pressure as she wraps her dangerously strong legs around Crystal's body and squeezes even harder. It's lights out for Crystal as she can no longer take the pain, and Jennifer carries her off.
But, that's not the end! Jennifer strips Crystal of the constricting top, and decides to finish her off with just her own physical strength. Jennifer's body scissors have been the end of many a secret agent, and Crystal will be no exception. Try as she might, Agent Crystal is no match for Evil Jennifer's muscle, and it looks like this is it!

or

Note that preview clips may have slightly offsynced audio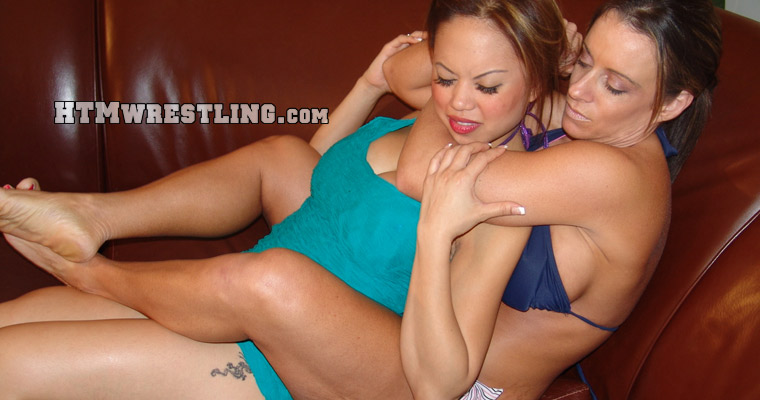 Fantasy custom domination scenario.
Starring: Crystal, Jennifer Thomas
-
Screenshot Gallery

or