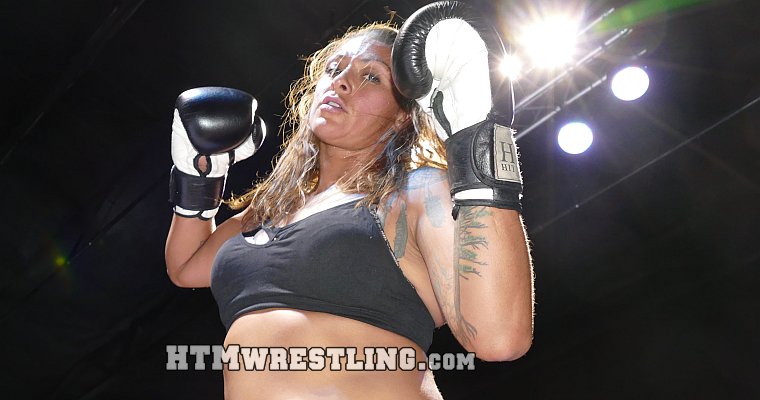 Get ready for the next level of femdom POV boxing! This "real impact" femdom POV features the 5'10″s trained MMA fighter Dez Desire showing off her excellent striking skills, this time HITTING the camera target at an increasing pace and intensity, MUCH faster than regular POVs. Her gloved fists fly at the camera in perfect form, with quick and sharp combinations. Her footwork is impeccable as she pivots and works the angles off of her shots. Dez works up a sweat as she beats "you" up, knocks you down, and works you over all around the ring. There's no escape as she backs you up against the ropes with a flurry of punches, hammering you until you fall once again, she gets you back up with a mocking expression, continuing to toy with you until the final knockdown. But Dez isn't done with you yet! She mounts your downed body for some ground and pound, sending you in to dreamland for the final knockout.

Dez Desire is an absolutely dominant force and wrecks you with no mercy. This is as close to a real boxing beatdown session as you can get without a concussion!

- Screenshot Gallery -



Female POV Boxing featuring real impact and high level striking from Dez Desire.


Note that preview clips may have slightly offsynced audio


Tags: Dez Desire, Femdom, Two-Glove POV

**View directly on CLIPS4SALE to use the Shopping Cart function!

Please note! Prices listed here are BEFORE any applicable local taxes are applied.

---
Related Videos
---