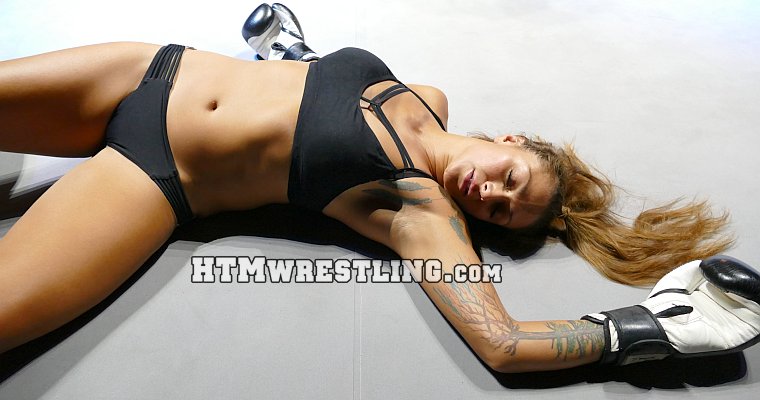 Dez Desire is warming up in the ring at the SG2020 Live Event, ready to box. So step up and challenge her! "You" touch gloves with Dez Desire and fight under the big lights in front of a small crowd. Dez's punches look exceptionally sharp, but they don't seem to hit! Dez eats several jab and cross counterpunches, getting rocked around the ring. Dez gets her head snapped, body worked, and crumples to the mat several times. She tries to mount and offensive but can barely score a hit and finds most of her punches parried and countered.Dez Desire is completely destroyed and knocked out in this fast paced POV boxing beatdown.

- Screenshot Gallery -



Maledom POV Boxing ryona


Note that preview clips may have slightly offsynced audio


Tags: Dez Desire, Maledom, Two-Glove POV

**View directly on CLIPS4SALE to use the Shopping Cart function!

Please note! Prices listed here are BEFORE any applicable local taxes are applied.

---
Related Videos
---