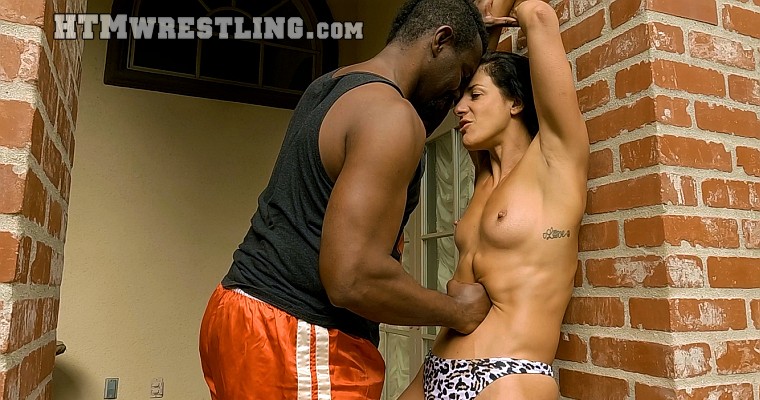 Bianca is showing off her sexy abs on a beautiful sunny day. She grabs some baby oil rubbing it all over her, breasts, strong stomach, and exposed naval. She shows off her sexy body as Darrius comes in to finish oiling up the Italian beauty. The sexual chemistry between these two is intense as the proposed belly punching challenge begins.
Darrius rains down punch after punch with bare fists and gel knuckle protectors into Bianca's lower abs. Bianca moans in pain and pleasure as Darrius tries to break her down and make her submit to him. He grinds his fist below her naval making her turn red as the fist bash into her abs over and over. Does Bianca submit to his fists or her arousal?
- Belly Punching Screenshot Gallery -


Related Belly Punching Videos -
LFN005 – BREAKING the GIRL – Felicia vs Aaron – Belly Punching MP4



Note that preview clips may have slightly offsynced audio


Tags: Belly Punching, Bianca Blance, Darrius, Topless

Please note! Prices listed here are BEFORE any applicable local taxes are applied.

---
Related Videos
---