Agent Jane has come to the Hit the Mat gym to shut Darrius down for "bad business". Unfortunately for Kym, Darrius gets the drop on her and a completely one sided maledom BEATDOWN ensues! LOADS of bare knuckle belly punching, face punching, breast punching and even crotch busting. Kym is completely dominated out and then inside of the ring, where Darrius removes her top and continues to asbolutely DESTROY poor Agent Kymberly Jane!

or

Note that preview clips may have slightly offsynced audio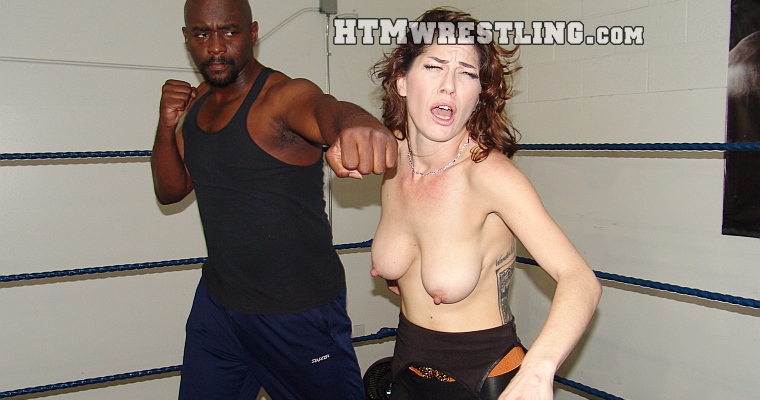 Fantasy male domination bare-fisted beatdown
Kymberly Jane destroyed by Darrius!
- Screenshot Gallery -

or

Cuntbusting, crotch attacks, maledom, ryona, secret agent