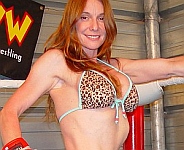 Yvonne Video Archive - Hit the Mat
---
1 Videos With Yvonne - Pages offer free video previews!
Sort by: Date (NEW) / (OLD) || Title (ASC) / (DESC) || Random || Grid View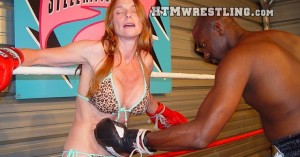 The slim and experienced Yvonne trades a few verbal jabs with Darrius as they warm up for their next mixed boxing match. Yvonne may be seriously outsized, but she has the skills to rock Darrius hard in the ring. This looks like it won't be an easy fight!
Length: 34 mins
Status: Unknown

See more Yvonne videos