Hot off the heels of their famous topless boxing match, Ariel X and Nicole Oring are back in the ring again. Ariel wants a rematch, and this time it's more in her element. The boxing gloves came off and now the grappling gloves are on, for a topless fantasy MMA match. Ariel X is one of the top grapplers in the business and regularly trains with men. Nicole has begun her grappling training too, but will that really help her against Ariel's extremely polished skills? This match is full of grappling, ground-n-pound and stand up striking action. The end is a real screamer!
See it on our Clips4Sale Store, or BUY NOW for $17.99.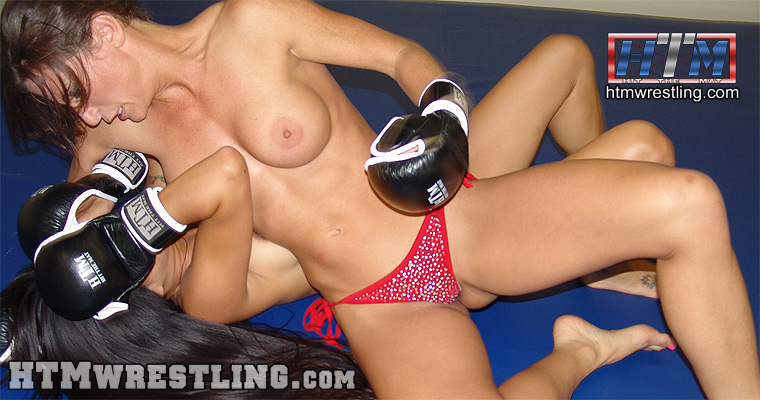 Topless MMA fantasy catfight, spoiler for the winner (highlight to view):
Ariel X KO's Nicole, then makes her..surrender, ultimately!