Choose your winner! In this ending to their epic foxy boxing match, KK Qing comes out strong, knocking Ariel X right back in to her corner at the start of the round. KK is relentless, hammering Ariel with hard shots to the body, while Ariel desperately tries to cover up. But KK Qing cracks her open, sending Ariel down to the canvas. Ariel X puts up a tough front, but she's in serious trouble. The giant KK is bearing down, and several hard shots send Ariel back down to the canvas again. Ariel X attempts to get up and fire back, but giant KK now seems unstoppable. Ariel X is crushed one-sidedly, until the final uppercut knocks her out for good, eyes rolling in to the back of her head while KK Qing raises her arms in victory!

or

Note that preview clips may have slightly offsynced audio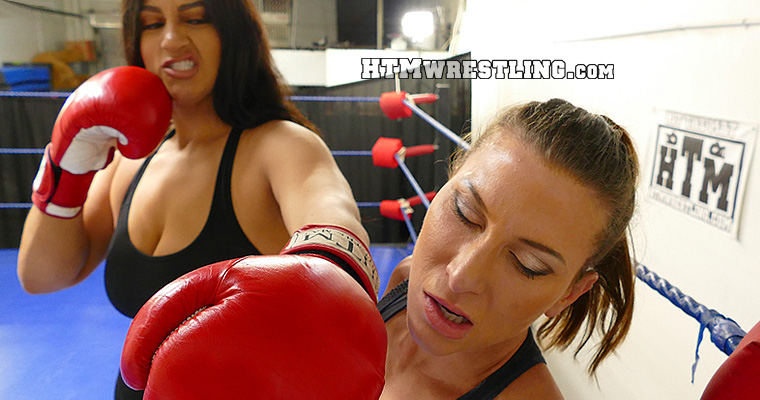 KK Qing defeats Ariel X by knockout!
Fantasy female boxing (SFW/Non-nude)
- Screenshot Gallery -



or