Samantha Grace and Devon D'amo square off in a boxing match for the first time! After some pre-match interviews, and a little disrespect, the bet is made. Get knocked down, your top must come off! The foxy boxing battle starts with a bang. At first the match seems somewhat even, but Sam takes control with hard head snapping blows and belly punches. Sam manages to overpower Devon, and knocks her down. Now Devon must take her top off! Round 2 sees a very aggressive Devon take her anger out on Sam, beating her down viciously, then it's Sam's turn to remove her top! The fight continues with both topless, a brutal brawl with belly punching, breast punching, big head snapping hits, crotch busting and multiple knockdowns. Who wins, and who will end up being a human punching bag? Keep reading for spoilers!
See this video and many more on Clips4Sale, or
Note that preview clips may have slightly offsynced audio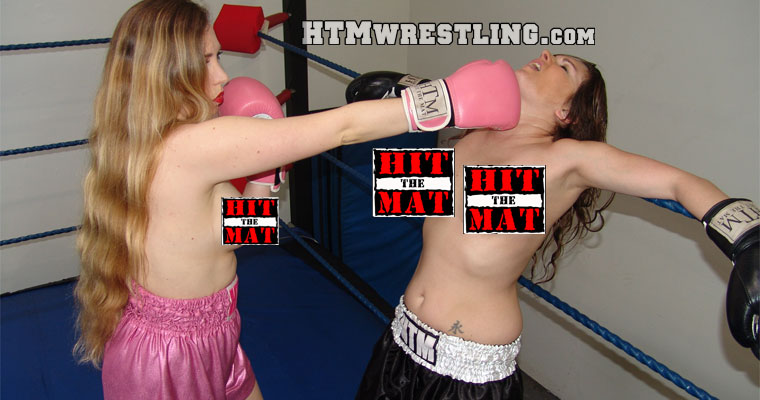 -
Spoiler: Sam knocks Devon out, then ties her up to the punching bag for more punishment!
-
This was the first match recorded between Samantha Grace and Devon D'amo, as well as Devon's first recorded topless match. Fantasy topless foxy boxing in 1920×1080 HD MP4.
Screenshot Gallery