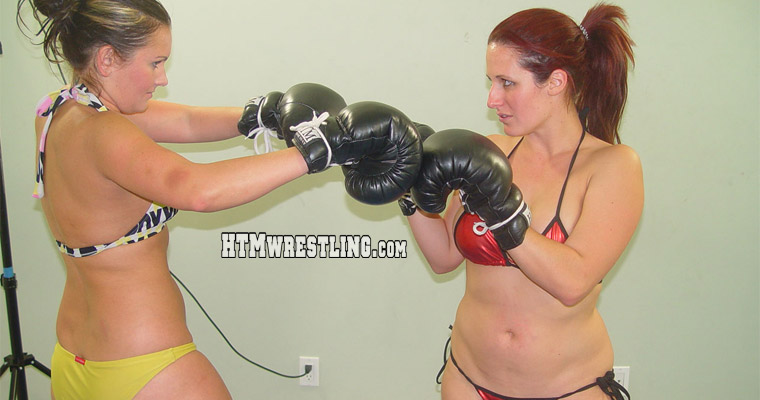 Devon agrees to spar with Mutiny as preparation for Mutiny's next match with Darrius. Wearing bikinis and black HTM boxing gloves, two throw some stiff punches to each other's bodies, and Mutiny ends up popping out of her top. Both girls' bellies are turning red from the hits, and Mutiny complains about Devon targeting her boobs. As both girls tire, Mutiny throws a huge right that knocks Devon out on the mats. Mutiny declares there's nothing Devon can teach her and takes the win!
Real body punching with a few choreographed punches to the face, although Mutiny does connect a few to Devon's jaw! Shot in 2011.
Mutiny at BabePedia



Note that preview clips may have slightly offsynced audio


Tags: Belly Punching, Devon D'amo, Mutiny

Please note! Prices listed here are BEFORE any applicable local taxes are applied.

---
Related Videos
---