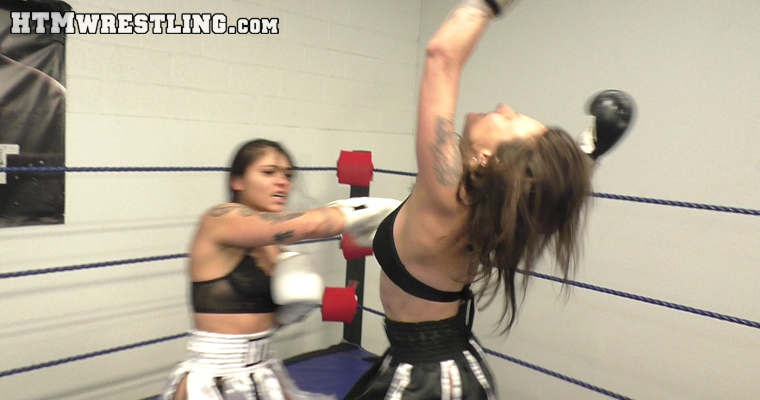 Luci has her first boxing match in the HTM boxing ring against the recently returning Delta Hauser! Both donning warrior skirts and sexy tops, this foxy femfight sees the much taller Delta cut down to size by the buff little Luci. You can see Luci's powerful build as her muscles pop when her punches explode, sending Delta's head snapping around the ring. Delta won't go down without a fight, but damn, does she get decked! For five grueling rounds, Luci beats Delta down, despite Delta's best efforts. Luci is simply too strong, and takes the KO victory.
– Boxing Screenshot Gallery –
Fantasy female boxing



Note that preview clips may have slightly offsynced audio


Tags: Delta, Luci

Please note! Prices listed here are BEFORE any applicable local taxes are applied.

---
Related Videos
---