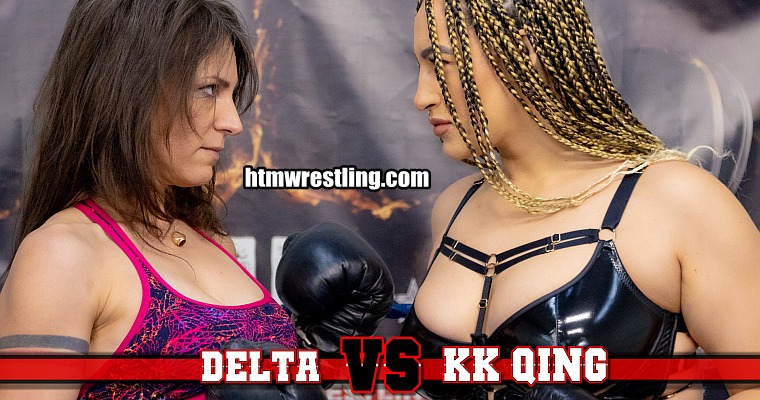 KK Qing couldn't let Delta leave California without facing the Qing of the Ring! The Giant vs The Jobber? This should be an easy KO win for KK…or, is it? Seems at the start of the match, Delta is actually doing pretty good! KK may be bouncing around the ring trying to get her focus back, but Delta is almost going blow for blow with The Giant!
Just kidding! KK Qing reveals she's been toying with Delta, starts to laugh off her punches and proceed to pound the living hell out of her. Delta manages to withstand quite the pummeling from KK over the course of a long, grueling boxing beatdown (even surviving KK's Sunday Punch!), but guts alone won't win this fight. When KK drops the hammer a second time, it's lights out for Delta.


- Foxy Boxing Screenshot Gallery -


Fantasy topless boxing




Note that preview clips may have slightly offsynced audio


Tags: Delta, KK Qing

Please note! Prices listed here are BEFORE any applicable local taxes are applied.

---
Related Videos
---