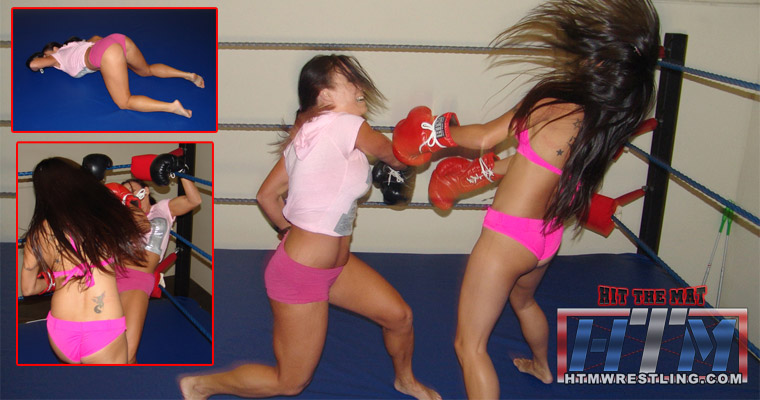 Jennifer Thomas vs Nicole Oring! Following in the tradition of Raquel vs Frankie, Onyx vs Shannon and others in our "silly boxing" series, hotties Nicole and Jennfier glove up and face off in a foxy boxing match with a cartoony twist. Lots of comedic knockouts, knocked-silly eye rolls, trash talking and fun action. After 16 solid minutes of hot action, trading blows and knocking each other silly, both girls end up on the canvas!




Note that preview clips may have slightly offsynced audio





Tags: Comedy, Jennifer Thomas, Nicole Oring

**View directly on CLIPS4SALE to use the Shopping Cart function!

Please note! Prices listed here are BEFORE any applicable local taxes are applied.

---
Related Videos
---