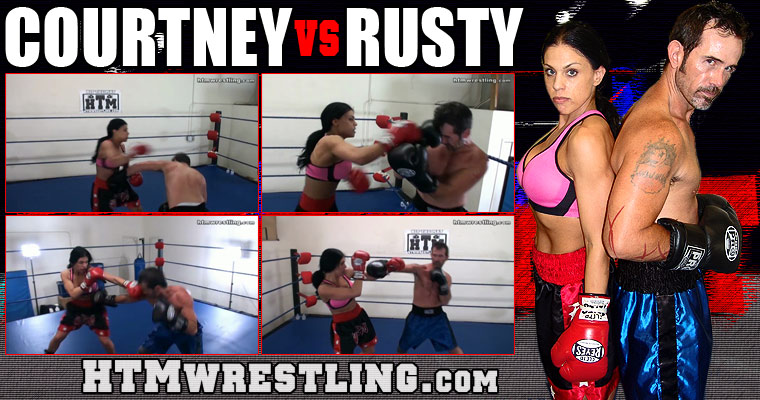 The boxing match you've all been asking for is finally here. No script, no pre-determined outcome, no acting, no sound effects. No headgear.
Courtney and Rusty are among the best boxers in the business, going at it in a semi-competitive sparring bout in the ring. Face/head punches are allowed and do land from both fighters. Courtney is wearing 8oz gloves, and Rusty 16oz. Courtney is aggressive and offensive while Rusty is typically defensive, avoiding and parrying many of her quick shots. Rusty's wild movement and unpredictability are quite unique, and his counter-punching forces Courtney to work hard to land her punches. Her skill, stamina and toughness really shine, as she takes several shots that would have many others asking to quit. Five 3-minute rounds of in-ring boxing action at a level that is a rarity in this business.
Courtney:
5'3″ 117lbs
Rusty
5'8″ 170lbs
Screenshot Gallery + Stats Card -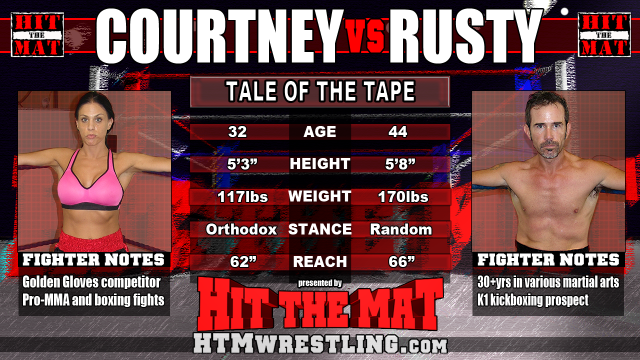 Unscripted Semi-Competitive Boxing / Sparring.


See this video and many more on Clips4Sale, or

BTS notes: This video was originally meant to be a one-sided femdom boxing beatdown with Courtney winning, but at the last second it was decided to just let them "go at it", with Rusty letting Courtney lead the dance. We figured she'd beat him anyway. The only video Rusty had done prior was the first match vs Hollywood, so we'd never seen what he could really do. After the match, Darrius texts Jeff with "I forgot how good Rusty is". The match was anything but one-sided, outside of the first round where Courtney's skill, aggression and speed seem to catch Rusty by surprise, and he takes several shots right on the chin for it. Shot in May 2015.

Quick match synopsis: For those asking about a knockout, there's no KO. The "score" is left up to the audience, but the first round Courtney is in firm control, the next 3 are more even if not Rusty taking some control, although it's clear he's getting tired as it goes on, Courtney has better stamina. The final round Courtney takes a hard counter and Rusty stays more defensive after that, so Courtney takes control of the round.

REVIEWS/COMMENTS


Tony via E-mail:
I have been watching boxing videos for years and had never seen one quite like this. Courtney gets put to the test here and it's fun to watch. Two pros going at it and some serious punches are traded. Congrats to both for a great fight.



Note that preview clips may have slightly offsynced audio
Tags:
Courtney
,
Rusty
,
Sparring
Please note! Prices listed here are BEFORE any applicable local taxes are applied.
---
Related Videos
---