Courtney comes to the HTM ring for a workout. Want to see how a fighter like Courtney trains to keep her abs in fighting shape? Darrius directs Courtney with instructions of various ab workouts, while the camera focuses on her tight bikini clad body. This includes bare knuckle punches to her belly during and between workouts. You can hear the blows bounce off her solid abs as she stays tight, and her navel area begins to turn red. As the workout goes on, it focuses more and more on bare knuckle belly punching. Darrius saves the best for last, throwing hard punches to her abs while Courtney's back is against the wall until she's had enough. We finish off with a close look at her flat and now reddened abs!

See this video and many more on Clips4Sale, or BUY NOW for $16.99




Note that preview clips may have slightly offsynced audio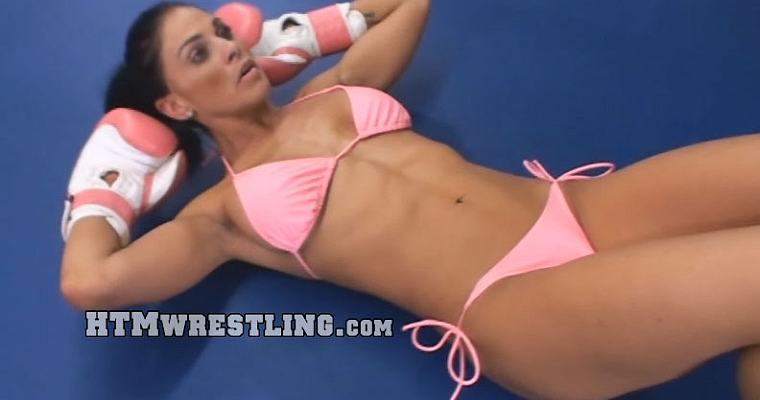 Belly work out custom with real, bare-fisted belly punching.

Screenshot gallery

Darrius's note: Courtney didn't like that she could not hit back!