This is the female boxing match you've been waiting for, come to life in a hot fantasy custom! Erika confronts Courtney, she's heard about her Golden Gloves experience but isn't impressed. Erika eager to prove she's the top at HTM. Squaring off in the ring, they stare each other down with the focused eyes of fighter. Erika strikes first, snapping Courtney's head repeatedly, and knocks her down with an uppercut. Has Courtney been knocked silly?? Or is she playing possum? Courtney seems almost amused by Erika's punches. Getting back up, Courtney begins to turn the tables with her quick snapping jabs and Erika is backed on to the ropes. The action heats up, both ladies trading punches and finding themselves in trouble, and fighting out. Lots of up close and different camera angles capturing the action! Who will be kissing the canvas as they Hit the Mat in the end?
Note that preview clips may have slightly offsynced audio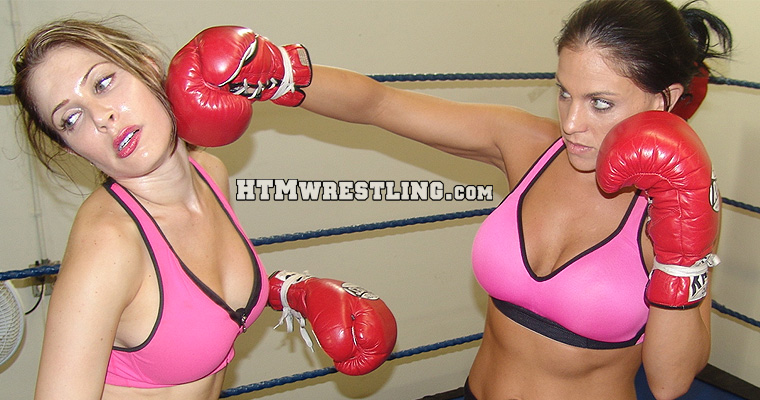 Hit the Mat exclusive boxing talent Courtney in action!
Tags: Foxy Boxing, Jabs, Female Boxing
Spoiler: Courtney defeats Erika by Knockout
Click for Image Gallery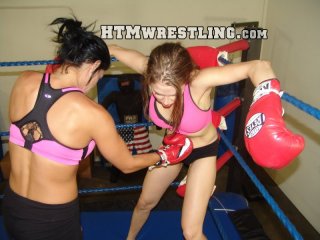 REVIEWS/COMMENTS


@ChrisJohnsen19 via Twitter
One of the best matches I've ever seen!!!