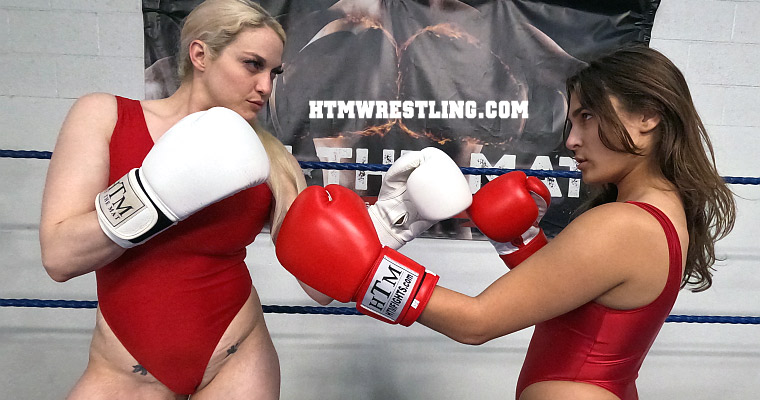 Goddess Faith and Paula Diamonds square off in the boxing ring once again!
Hot head snapping face punches, body shots, and..booty boxing!



Our match starts with our boxing babes, dressed in red one-piece swimsuits, shadowboxing in their corners. The announcer introduces each boxer and the rules of the match… Knockout only! Gloves and touched and the action is on! Faith goes on the attack right out the gate working Paula's head and body over with savages hooks and crosses, and after managed to send the blonde beauty to the mat. After a, less that legal punch by Paula, she manages to get the upper hand and put a hurting on Faith in the 1st round. The 2nd round Paula's savagery comes out as she boxes Faith's face, body, tits and booty! Nothing is off limits. Faith does her best to fight back, but Paula ragdolls poor Faith and gives her an up close and personal view of the ass that knocked her out.
Included is a blooper from filming.

- Foxy Boxing Screenshot Gallery -



Fantasy female boxing




Note that preview clips may have slightly offsynced audio


Tags: Faith, Paula Diamonds

Please note! Prices listed here are BEFORE any applicable local taxes are applied.

---
Related Videos
---