MARKDOWN! Was $26.99, now $16.99! $10 off!
Ashley Graham comes to Hit the Mat for some boxing, and right from the start her mouth gets her in trouble. It's a strip match against Rusty, and she seems to think boxing won't be very difficult, and neither will "the old man". Ashley even removes her trunks before the match starts, thinking she has nothing to worry about.
The first round Rusty toys with the petite Ashley as she tries charging in and swinging wildly. Her punches never seem to find their mark and after letting Ashley flail around, Rusty comes after her and traps her in the corner. Ashley is worn down and beat up over the course of several rounds, stripping every time she's knocked down. Ashley gets a bit heated with the ways Rusty mocks her, and ends up eating punches for it. She may have some fight in her, but she doesn't have a prayer! Ashley finally succumbs to the beating as Rusty knocks her ass out, then it's time for some bondage fun. Ashley is chained up to the heavy bag and beaten up some more, with her stomach and breasts as targets. Ashley squeals in protest, but Rusty is having fun smacking around her punching bags! Then it's time for a little surprise, as Rusty blindfolds Ashley then beats her up some more!
See this video and many more on Clips4Sale, or
Note that preview clips may have slightly offsynced audio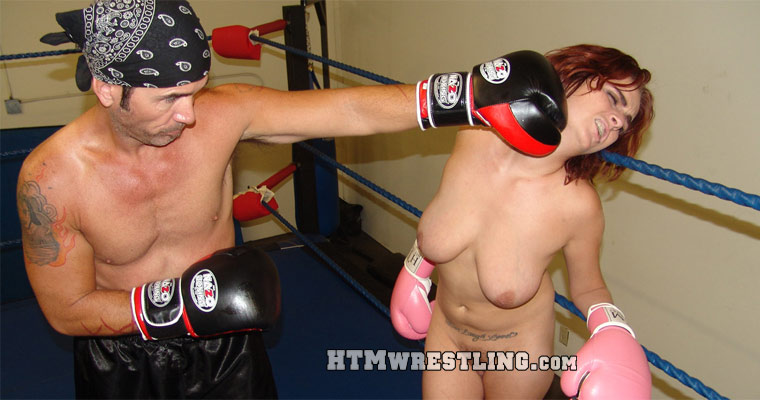 Includes bonus footage: Warmup round, Ashley tries the bag, Ashley beaten on the bag in slow motion. 1920x1080HD
See this video and many more on Clips4Sale, or
Screenshot Gallery -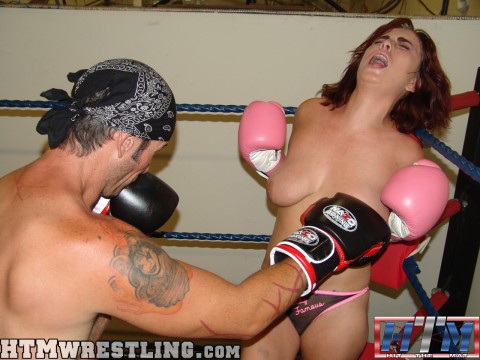 Photo gallery of Rusty vs Ashley (24 pics)
Tags:
Ashlee Graham
,
Maledom
,
Rusty
,
Topless
**
View directly on CLIPS4SALE to use the Shopping Cart function!

Please note! Prices listed here are BEFORE any applicable local taxes are applied.
---
Related Videos
---
---