Devon Michaels made a self-defense video awhile back where she dominated and destroyed the Masked Mauler seen here with her mixed wrestling prowess.
Now she's back for a sequel video and once again she gets interrupted, this time by Darrius. She thinks she can use her skills to dispatch him quickly but finds Darrius is not such an easy opponent! A fight instructor himself, Darrius puts little Devon through various wrestling holds while taunting her for her small size and weakness. A largely 1 sided beatdown, but Devon does get a few licks in. Or is Darrius letting her only to quickly turn the tables? After Devon is left laying, she wants the whole beating edited out! Sorry Devon, I think our fans of male domination are going to enjoy this one too much to pass up!

See it on our Clips4Sale Store, or BUY NOW for $14.99.







Note that preview clips may have slightly offsynced audio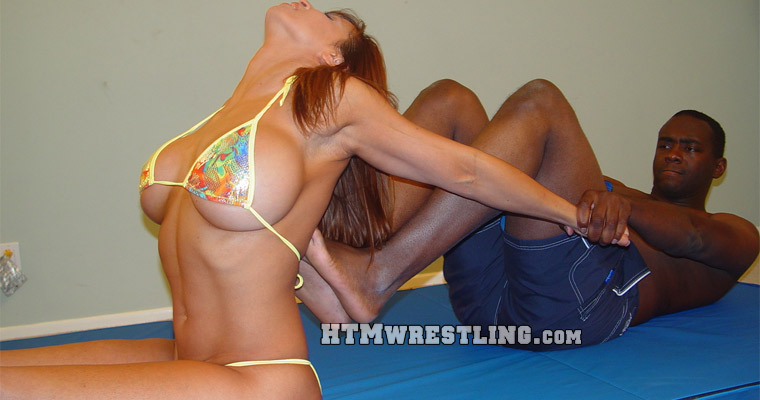 Male domination mixed wrestling , Devon Michaels destroyed!

Shot in April 2010. Ryona, Ryonani