Ariel X and Megan Jones return to Hit the Mat for an MMA style match! Ariel X's awesome BJJ grappling skills are seen right away as she immediate takes control of the larger Megan Jones, and wrestles in to a dominant position. This set's the tone of the match, with Ariel X often on top and punching Megan's exposed belly. But don't count Megan out! Megan manages to get Ariel between her monstrously powerful thighs for a painful bodyscissors squeeze before once again finding herself trapped in Ariel's grip. Megan manages to get on top of Ariel for an epic breast smother, but Ariel can dish out the smothers too! Megan is struggling to stay in the fight, but by the end Ariel is completely dominating Megan, and finally squeezes her to sleep with a reverse headscissors KO. Your winner, Ariel X!
But this will not be the last time they face off..

or

Note that preview clips may have slightly offsynced audio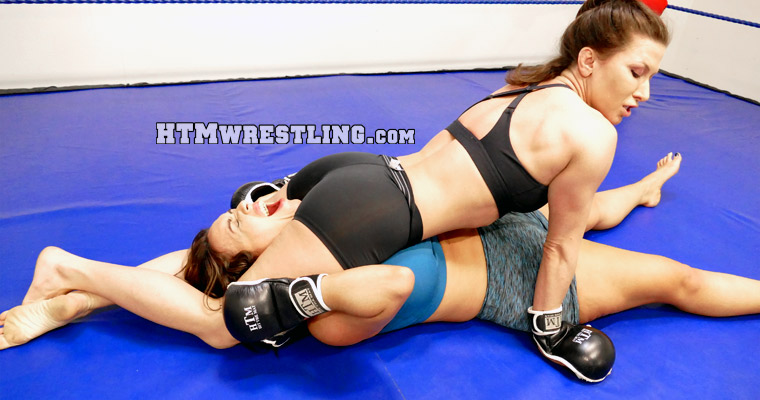 Fantasy female wrestling, MMA style.
- Screenshot Gallery -



or

Featuring: MMA Gloves, Belly Punching, WMMA Grappling