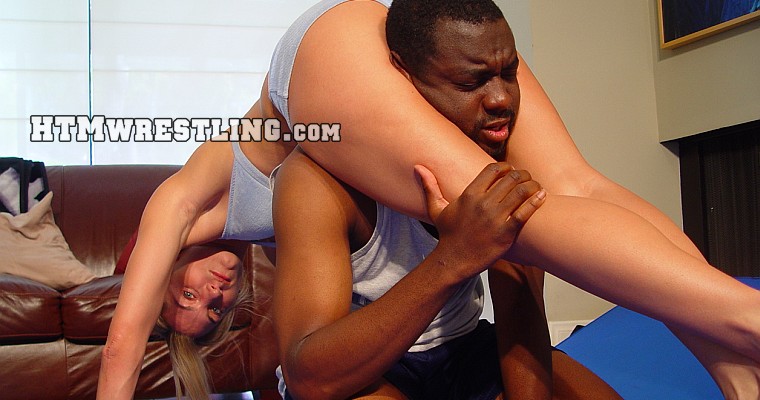 From the vault! A long buried, never before seen 2 on 1 femdom mixed wrestling scissorfest featuring Julie Squeeze in blue and Sammy in yellow, crushing the living hell out of Darrius! Both ladies are looking to prove whose scissors are stronger, and Darrius is their squeeze dummy after insulting them. Body scissors, head scissors, reverse headscissors..both strong legged beauties put Darrius through incredible pain and torment, punishing him for his arrogance, looking to knock him out. But right as Sammy is about to cut the blood flow off from his brain, sending Darrius off to sleep, Julie Squeeze slaps her legendary lethal legs around Sammy's neck, betraying her partner and leaving both Sammy and Darrius in an unconscious, limp and KO'd out cold heap. Julie Squeeze walks away the victor on this day!
- Screenshot Gallery -


Fantasy femdom 2 on 1 mixed wrestling scissorhold domination. Scissors KO



Note that preview clips may have slightly offsynced audio


Tags: Darrius, Femdom, Julie Squeeze, Sammy

Please note! Prices listed here are BEFORE any applicable local taxes are applied.

---
Related Videos
---